Fri, 20 Mar 2020
Five reasons why you should visit Madikwe Game Reserve
Five reasons why you should visit Madikwe Game Reserve
Written By James Bainbridge
Malaria-free Madikwe Game Reserve is one of South Africa's largest and most exclusive reserves with 750km2/290mi2 of open plains and classic bushveld. It is famous for its dreamy safari lodges and its populations of both lions and endangered wild dogs. Visitors get plenty of opportunities to photograph animal interactions, as the mammals have grown accustomed to the safari vehicles. Best of all, the reserve is the result of an ideal conservation program that has benefitted local communities and resurrected rundown farmland. Here are five reasons to visit this stunning reserve.
1. Madikwe's 'Top 10' predators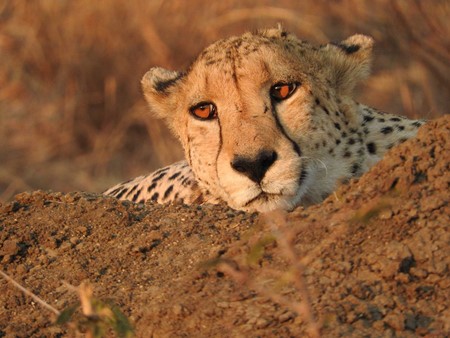 Southern Africa is famous for its Big Five animals: lion, leopard, elephant, rhino and buffalo. Some wildlife-packed reserves here offer sightings of the 'Super Seven', adding wild dogs and cheetah to the list. Madikwe is South Africa's fourth-largest wildlife reserve. It is inhabited by all these predators and more, with big cats and spotted hyenas showing off their hunting skills on its savannah. Indeed, Madikwe is such a rich natural habitat that its rangers have devised a 'Top 10' to do justice to the diversity of wildlife sightings here. Hippo, giraffe and hyena have been added to the already impressive lists of African mammals.
2. Memorable safari experiences
Madikwe has earned a reputation for exclusive safari experiences, which it preserves by only allowing trained guides to run tours here. Self-drive safari-goers and self-drive day visitors are not allowed in the reserve. This means that Madikwe's lodge guests don't have to join a traffic jam to see a dozing lion. Exploring the bush in the company of a knowledgeable guide has the dual benefit of ensuring you don't miss a detail, from paw prints to bird calls. You also have radio contact with other guides, who share news of unmissable sightings. The open-sided safari vehicles give each other space, waiting to view impressive prides and packs at a distance that ensures the animals aren't disturbed by lots of vehicles.
3. Trailblazing conservation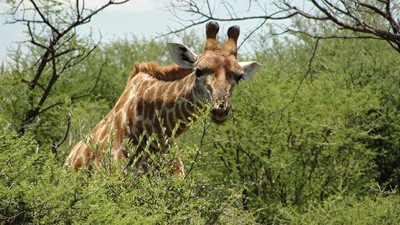 The reserve's 65 large mammal species and 350 bird species result from decades of pioneering conservation work. Beginning with a chunk of unusable farmland, the authorities spent most of the 1990s undertaking one of history's largest animal translocations. Ultimately 8,000 animals of 27 species were reintroduced to the reserve. Known as Operation Phoenix, the rewilding project included such firsts as reintroducing wild dogs to a fenced reserve and moving entire elephant herds.
Today, Madikwe's leading-edge conservation work continues, benefitting both the wildlife and local communities in this impoverished part of South Africa's North West province. Lodge guests meet young Tswana locals who have trained as guides, gaining opportunities throughout the region. Guests hear about ongoing projects, including a wild-dog breeding program and translocations from animal-rich Madikwe to other parks.
4. African scenery
Madikwe lies on the Botswana border and the fringes of the Kalahari, with a varied landscape of open plains, rugged cliffs and kopjes between the Marico River and Dwarsberg mountain range. Between predator sightings, guests bumping along in safari vehicles can enjoy views across bushland, grassland and riverine forest.
Madikwe's famously luxurious lodges are another part of the serene setting, offering secluded bush chalets, swimming pools, spas and dinner under the stars. Most sell all-inclusive packages, which include dawn wildlife drives, meals with views of grazing animals, and sunset drives that stop for a sundowner in the bush.
5. Easy access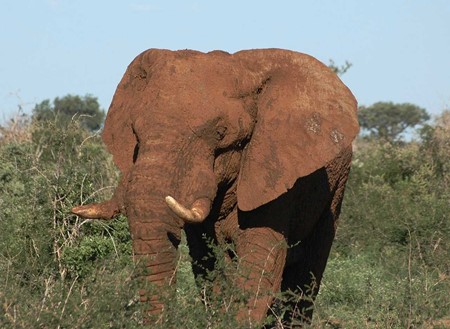 Despite being such a wild area of African bush, Madikwe is easy to reach in a standard 2WD car, lying 350km/217mi from Johannesburg and Pretoria via the N4 motorway. It's handy for Botswana, with sealed roads leading over the border to the nearby Botswanan capital, Gaborone, and on to the Kalahari and Okavango Delta. You'll also pass the North West province's major attractions on the drive from Johannesburg, including Pilanesberg National Park, another Big Five stomping ground. Sun City is hotelier Sol Kerzner's surreal Vegas-style casino resort with a Lost City theme. Then there's the ancient Magaliesberg mountain range, where activities include zip lining on the Magaliesberg Canopy Tour. The 20km2/8mi2 Hartbeespoort Dam is home to Africa's longest mono-cableway and the Welwitschia Country Market. The excellent choice of stopovers adds to the considerable appeal of Madikwe's luxury lodges and famous populations of lions and wild dogs.