Wed, 06 Apr 2016
Summers last punch- by Michael Rae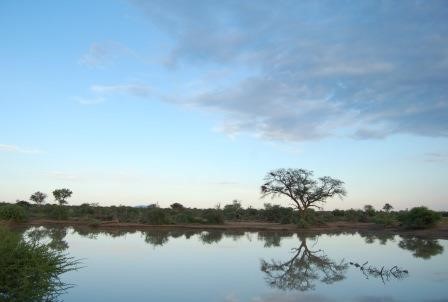 As some may know Madikwe Game Reserve has struggled for the last four years with below average rainfall and every drop from the heavens has been celebrated with much hope for more. On the 16th and 17th of March our patience was rewarded and the flood gates had finally opened upon our dusty arid reserve. Well over 200mm fell over the course of those two days and filled the waterhole to the breaking point. Late afternoon early evening of the 17th the heavy thump and gushing rapids of the wall breaking was heard by a few staff members at the staff village. Unbelievable amounts of water with uncontrollable force! Four of the large dams in the reserve breached including our waterhole. Seems to me all of Madikwe's prayers for rain were answered at once.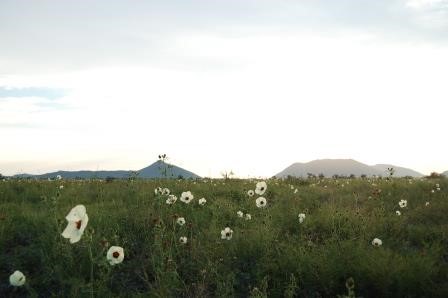 With much excitement I'm pleased to announce that our Pinda coalition of Cheetah males has been released. This is the second coalition to be released onto Madikwe replacing the "Famous Four". I've had two great sightings of the new cats and they are well habituated to the vehicles, gorgeous specimens! I had a wonderful sighting of the Sable Ranch coalition in the beautiful open plains in our concession and it must have been one of the best I've ever had. The sight of their fiery orange eyes floating through a thick green haze in the early morning light has in some way haunted my thoughts this past week. I feel privileged to be able to gaze at these fine creatures in a landscape filled with colour and splendour time and time again! I hope you too will come and be mesmerized by these graceful beasts.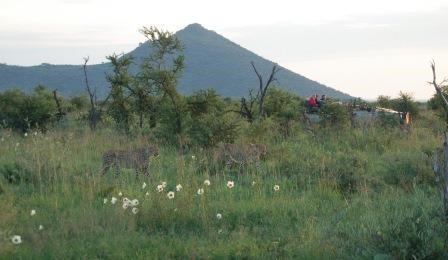 March came with the return of my repeat guests and good friends the Perrymans. Ryan, Charlotte and Ted stayed for a Jam packed thrilling five nights; ten game drives produced an unbelievable variety of game from Leopard and Caracal to Cheetah and Serval. Countless Elephant and Lion sightings, both black and white Rhino, Spotted and Brown Hyena and a vast array of healthy plains game. And to top it all of I had the best co-pilot accompany me in the front seat on every drive. Ted is so enthusiastic about the bushveld and every element of it, he gave me loads of laughs as we discussed percentages of luck and how much we used up depending on the sighting. I can't wait to have Ted in the front seat again next year.
Thank you for reading but make it reality, come and see this amazing reserve and lodge for yourself, we're waiting!