Fri, 04 Mar 2016
News from The Bush - February 2016
Firstly, we would like to announce that the famous Tau live webcam is finally back up and running.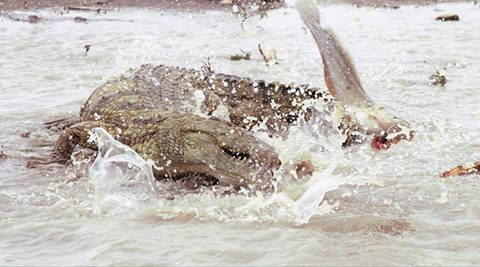 We apologise for the delay - anyone that has visited the bush before will know that time is somewhat elastic, and things can take a little longer, especially electrical repairs, but it is now back up and running. If you would like to watch our waterhole, please click here. http://www.taugamelodge.co.za/WebCams.asp The feed is not controlled by us here at the lodge, but there are remote viewers who control that camera and try to capture all the best action. I can confirm that its authenticity has been verified by myself several times, and while it runs around 45seconds behind real time, it is indeed a live feed - keep your eyes peeled!
| | |
| --- | --- |
| | |
Early on in the month, I had some guests, Catherine and Alan return to Tau after visiting around the same time in 2015. We often have people fall in love with both the lodge and Madikwe, and return many times. This time, Catherine bought her parents Peter and Sylvia with her to share the delights of the lodge. We had some fantastic sightings which included cheetah hunting wildebeest, elephants swimming and various different lions on several occasions. Peter also celebrated his birthday with us, and the couple also celebrated their 50th wedding anniversary! That is a long time.....! Often as a guide people get on your vehicle as guests, but leave a few days later as friends. How lovely that I was able to join them in their very special family celebrations. All photos on this blog are taken by Alan - thank you for allowing us to share.
| | |
| --- | --- |
| | |
Other news at Tau - there has been a few changes to our guiding team - below is a team photo that was taken on 3rd March. Guides often have lots of jobs to do, washing cruisers, fixing the never ending stream of punctures, while also studying to keep all of their bush knowledge up to date. Getting ten out of eleven guides together in one place was a rarity (Ernest is the only one missing and was not at work at the time)
From Left to right: Dylan, Reggi, Jesse, Murray, Derek, Kelly, Obakeng (OB) Mike, Mark and Ignatius (Iggy)
We embrace all shapes and sizes here at Tau. If you have not met us yet, we hope you will come and visit us soon.
If you have, we look forward to you returning as friends.
Until next time.....Kelly x