Sun, 06 Dec 2015
November News - finally the rain came - by Kelly Oldaker
And what a lot of news we have from November here at Tau Game Lodge.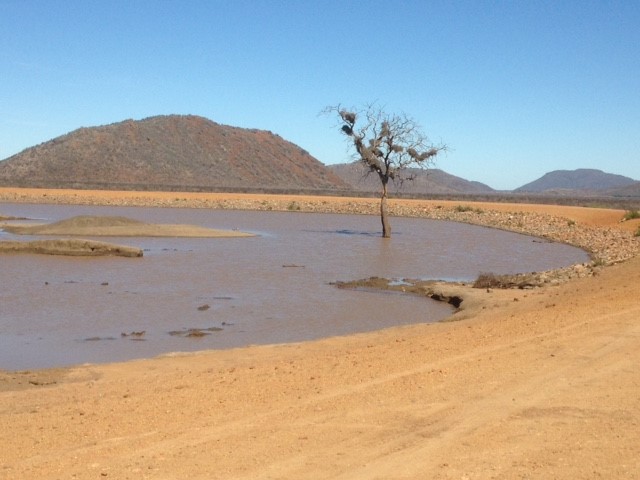 We started off November with 4 days of advanced wilderness 1st Aid training with Africa SafeT. It is always good to stay up to date with new developments in the area of 1st Aid, and all of the Rangers here at Tau are fully qualified 1st Aiders.
On 8th November we were joined by Adriaan Louw from Cyber Tracker and spent a long, hot 6 days out in the bush being trained and assessed in the ancient art of track and sign identification and trailing animals. One of our guides is scored a perfect 100% in track and sign identification, and 99% for trailing. I can't tell you who as he gets embarrassed, but we are all really pleased with our results. One of my favourite things about the bush is you never stop learning, and we certainly all learnt plenty!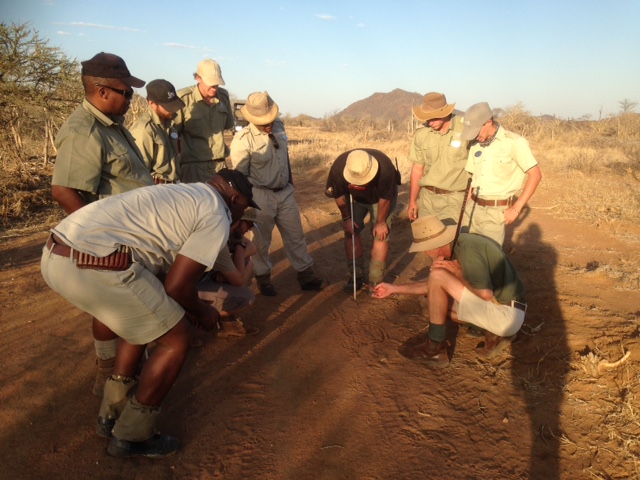 As you probably already know, we have been in a bit of a drought situation here in Madikwe for some time now, there have been rain dances, and crossed fingers for rain for months now, and finally, on 20th November, the heavens opened!
We gratefully received around 52mm of rain (and hail) which started at around 8pm, much of which fell pretty quickly. As the rain was still falling, we started to discover things that we have not seen for a long time through the dry period. We removed a delightful little Red Lipped Herald snake (harmless to humans) from our reception, rescued a young baboon spider from a puddle and also moved this fantastic scorpion from the path close to where the vechicles are parked. It is believed to be from the Buthidae family, judging by the size of the tail, which while not deadly to humans, will certainly give you a nasty sting.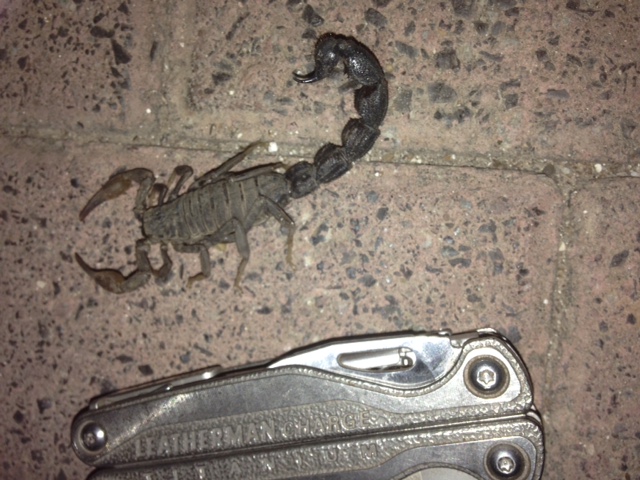 Our 1st stop the following morning was the water hole in front on Tau. WOW! what a massive difference a night can make. The noise of frogs at dawn was deafening. While Tau have maintained a small supply of water during this dry period, what greeted us that morning as we enjoyed morning coffee was truly outstanding.
It was with great joy and anticipation we all hurried off on game drive to explore the reserve. I think our guests probably thought we have gone mad, such was our excitement over puddles and frogs! We saw insects, snakes, hundreds of thousands of flying termites off to populate new areas, and hundreds of frogs, calling their hearts out! There was one particular area that we covered in Giant Bullfrogs, a first for me here in Madikwe.
Since then the reserve has changed dramatically, with new growth on trees, and even more in the ground. Green shoots are coming through daily, and by next month, Madikwe should have been transforned back into the lust green area we see so much of in summer.
Until next time - Kelly x