Thu, 03 Sep 2015
A time of light after darkness - By Michael Rae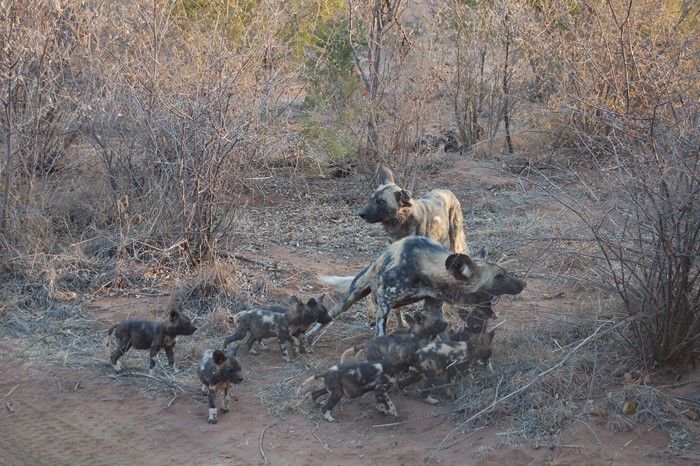 As some may know, Madikwe's wilddog population was devastated by rabies earlier in the year, but from the ashes five dogs remained...
Through this last winter period the last five dogs have managed to restore the sunshine, by gifting the park with nine beautiful healthy pups.
Since the dogs went to ground I've been to the den several times with much success! Absolutely amazing location although very far from home base. I had a wonderful trip to the den with the Lacote family, and Arnaut took stunning photographs of the pups playing as well as incredible close up shots! Well done my friend!
We are also proud to be introducing Derrick to the Tau pride. In true Tau fashion I blew him away with the nine adorable little hunters. His love and passion for Africa's wildlife was clearly evident as he set eyes on them! We were both in awe as the adults and pups displayed amazing interaction just a few paces from the vehicle.
The last sighting I had with the pups I was joined by the Cheng family, who were here for a three night stay. We were lucky enough to watch early signs of hunting instinct playing out in the young hunters as they chased crested francolin around my vehicle. I feel humbled to be able to bear witness to these amazing hunters grow and mature in this Arid Eden of the northwest province.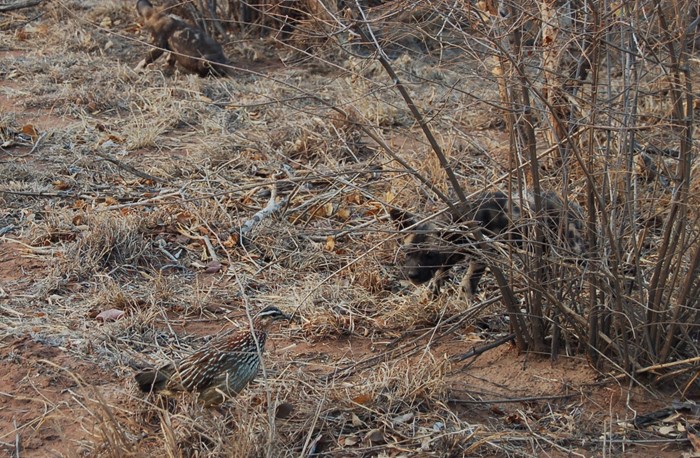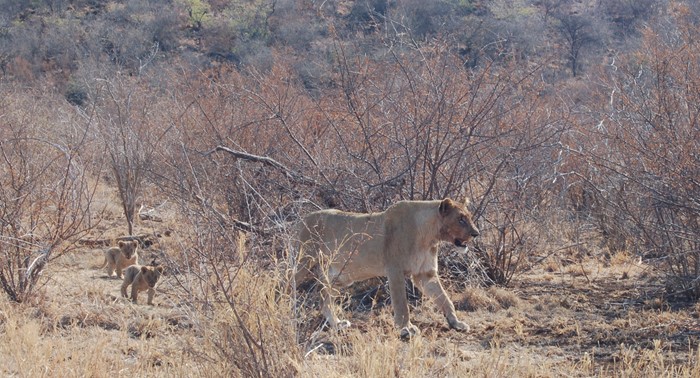 More excitement hit our little corner of Madikwe recently as one of our resident lionesses brought her cubs down from the enselberg Madonna. Myself and the Cheng family were caught totally by surprise as I spotted the two youngsters trailing their mother on the road ahead of us! Johan Marais, from Ngau lodge around the corner, was second on the scene. All the guides at Tau are so proud to be naming the two Cubs and hoping we can honour everyone's expectations.
Stay tuned for Tau's next updates on the Cubs and much more